Transportation To Or From Charleston Airport CHS
Search & compare CHS transportation options
CHS Private Van Transport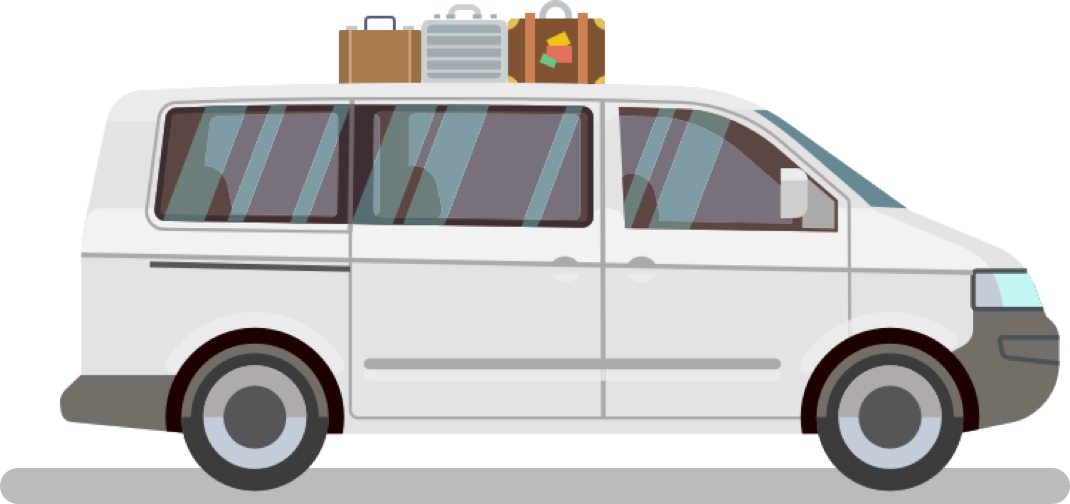 Booking a private van to Charleston Airport for your family or group will afford you the opportunity of taking a cheap ride to your destination, unlike the more expensive option of taking a taxi or Uber. As the cheapest option, a private van will not only take you to the airport, but it also supplies transportation from the airport as well. Upon your arrival, your van driver will take you directly to your airline's terminal. To avoid any mishaps, it is suggested that you make your reservation 24 hours ahead of your flight day. However, same day reservations are available and can be made with ease on our website. View transportation rates, selections, and what is available by using our website's search form.
Other Popular Ride Options
This is the cheapest option and ideal for smaller groups or single travelers. The shuttle makes multiple stops to pick up other riders.
This option is for those looking for non-stop luxury service. Schedule your ride at a set price and avoid the uncertainty of taxis or Uber.