Transportation To Or From Orlando Sanford Airport SFB
Search & compare SFB transportation options
SFB Private Van Transport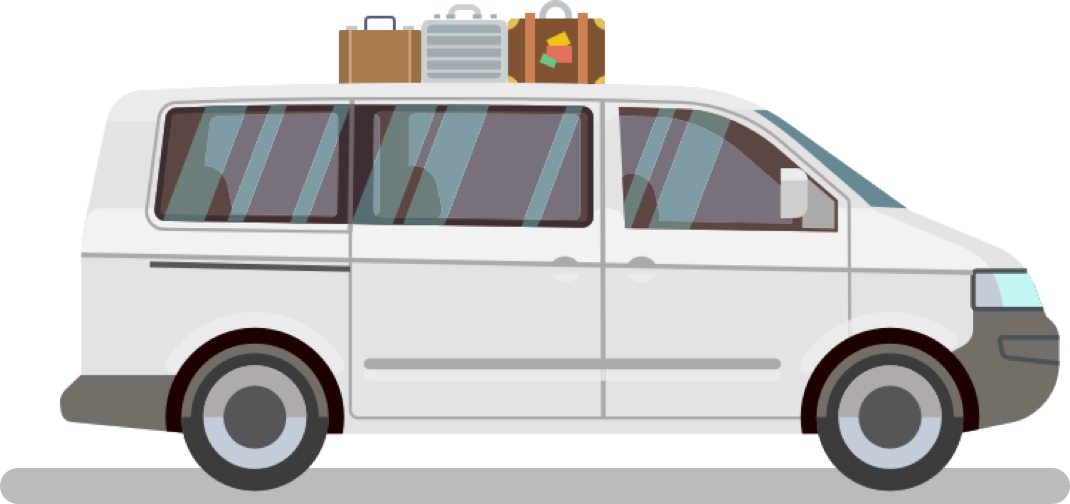 Whether you're coming or going to Disney with a gaggle of kids, attending a family reunion or you're traveling to or from the Orlando Sanford International Airport on a business junket, there's only one way to "fly" to and from this busy airport: via private van. There are countless ways passengers benefit from booking a private vehicle. Get the size that perfectly fits your group. You don't have to wait for other passengers to hit the road once everyone's onboard. And if you're on a group holiday you can share the cost while enjoying the privacy and convenience only a private van offers. Start and end your Orlando vacation on the right note: by getting to your plane in plenty of time to slide through your security check, grab a coffee on the way to your gate and breathe deeply, knowing your travel day got off to a successful start.
Other Popular Ride Options
This is the cheapest option and ideal for smaller groups or single travelers. The shuttle makes multiple stops to pick up other riders.
This option is for those looking for non-stop luxury service. Schedule your ride at a set price and avoid the uncertainty of taxis or Uber.