Book A Cheap Ride To Or From AZA Airport
Search & compare Phoenix Mesa Gateway Airport ride options today!
AZA Airport Shared Rides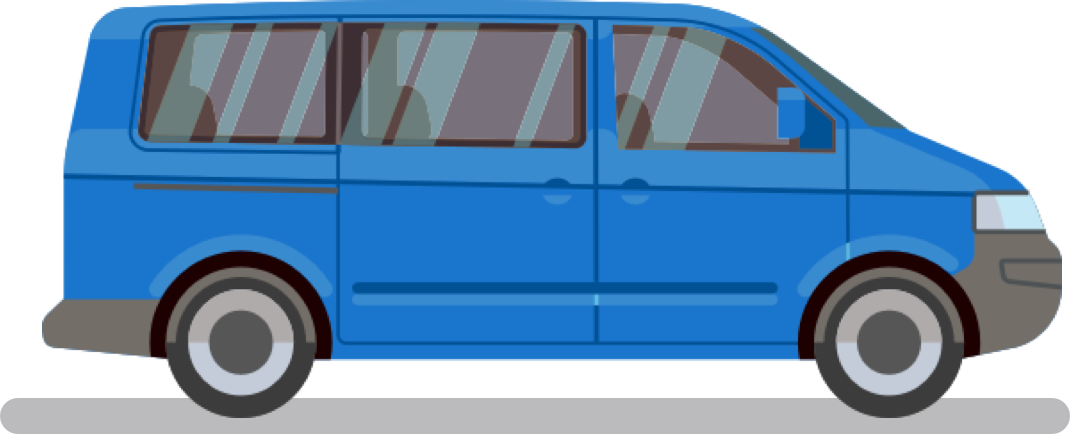 Have friends and relatives grown weary of you calling to say that you're heading out of town and need a ride to the Phoenix-Mesa Gateway Airport? We feel your pain; especially if you tend to book early or late flights to save money; these are precisely the times that people want to be in bed! Here's a great way to get back into their good graces again: book a shared van to Phoenix-Mesa Gateway. Not only will everyone love hearing from you again, but shared rides are kind to the environment. Because you're not the sole passenger when you share a van, your journey saves gas and you never need to feel guilty about bothering anyone late at night. Affordable and convenient, shared van rides are the epitome of efficiency and you won't inconvenience a soul! Did we mention they'll pick you up and drop you off right at the door?
Other Popular Ride Options
The best option for large groups or families; each shuttle takes one reservation for non-stop service to your final destination.
This option is for those looking for non-stop luxury service. Schedule your ride at a set price and avoid the uncertainty of taxis or Uber.