Transportation To Or From Phoenix Mesa Gateway Airport AZA
Search & compare AZA transportation options
AZA Private Van Transport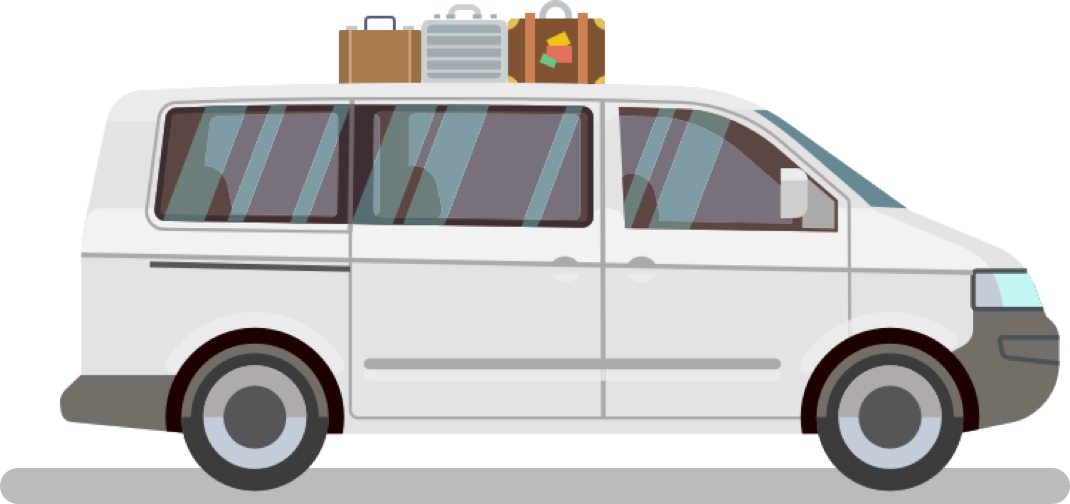 For frequent travelers, one of the most efficient ways to arrange transport to and from Phoenix-Mesa Gateway Airport is by budgeting for a private van. Not only can you control the time you leave home--because you don't have to wait for the additional passengers associated with shared ride options--but you enjoy the alone time with people you know en route to your terminal. Alternately spend your time reading, reviewing documents and catching up on Emails. Private vans are also the perfect solution for family travel since there's lots of room for kids to spread out, and parents needn't worry that boisterous little ones are disturbing others. Is a private van a luxury? Not always—-and plenty of travelers swear that this option is the only way to relax and enjoy the ride to and from Phoenix-Mesa Gateway Airport!
Other Popular Ride Options
This is the cheapest option and ideal for smaller groups or single travelers. The shuttle makes multiple stops to pick up other riders.
This option is for those looking for non-stop luxury service. Schedule your ride at a set price and avoid the uncertainty of taxis or Uber.