Book A Cheap Ride To Or From COS Airport
Search & compare Colorado Springs ride options today!
COS Airport Shared Rides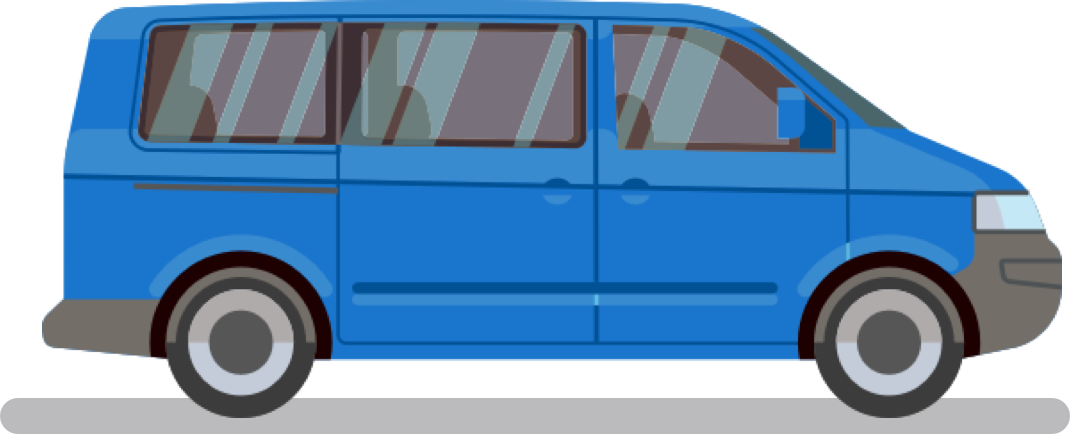 You can get a shared from to or from the Colorado Springs Airport for a cheaper price if you're traveling on your own. Not only will you be able to schedule a safe ride that will arrive on time, but you'll be driven by a trained driver who will guranatee a safe trip.

If you are trying to catch a flight, we have a recommended time calculator so that you can determine your pick-up time based on the departure time that will come into play. Landing at the airport and realizing your flight is delayed is no inconvenience on us because the shuttle will adjust accordingly. In order to make sure that the shuttle has accurate pick-up information, you have to call the number provided in the confirmation email. The shuttle will arrive at your designated pick-up spot with a 15-minute pick-up window, that allows the shuttle to arrive on time. If you choose a time of 1 p.m., the shuttle will arrive between 1:00 p.m. and 1:15 p.m., which means you have to be ready at the designated location. If you need to change your pick up time, you can always call customer service to do so at your earliest convenience.

Other Popular Ride Options
The best option for large groups or families; each shuttle takes one reservation for non-stop service to your final destination.
This option is for those looking for non-stop luxury service. Schedule your ride at a set price and avoid the uncertainty of taxis or Uber.