Book A Cheap Ride To Or From ORF Airport
Search & compare Norfolk Airport ride options today!
ORF Airport Shared Rides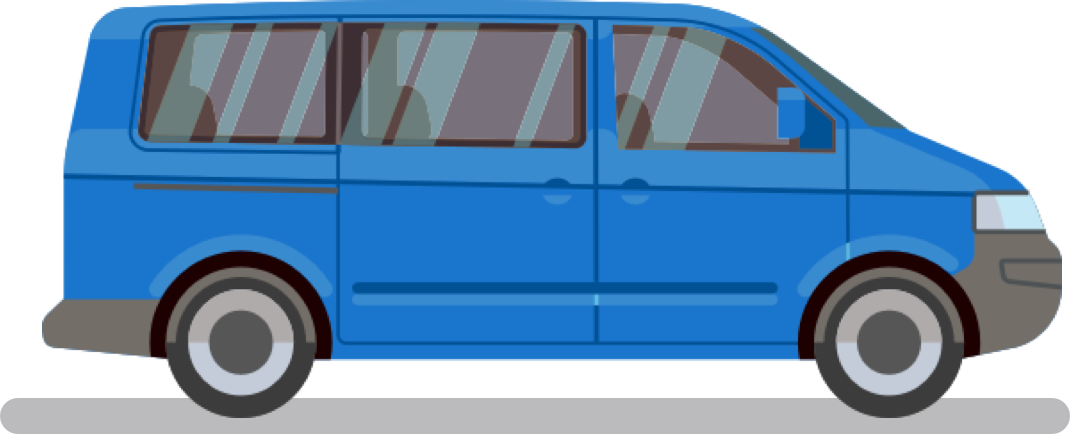 Let's face it, calling a cab to take you to the airport is a lot of added hassle to an already stressful day. You can park your car but that just makes you worry the whole trip. And what happens when you get there? You have to look for transportation from the airport while trying to collect your luggage. Scheduling a shared van service reduces hassle. You can book the trip form the comfort of your own home and travel to or from the airport with ease. Shared vans are spacious, comfortable, and above all driven by someone else. Here at ShuttleFinder we can connect you with the best service around. We work with many transportation services that service Norfolk airport and can connect with both quality and price. Our website allows you to compare, view company information, and reserve your ride. Van services need at least 24 hrs. in advance for reservations. Log in and make your trip to Norfolk Airport hassle free.
Other Popular Ride Options
The best option for large groups or families; each shuttle takes one reservation for non-stop service to your final destination.
This option is for those looking for non-stop luxury service. Schedule your ride at a set price and avoid the uncertainty of taxis or Uber.