Transportation To Or From San Diego Airport SAN
Search & compare SAN transportation options
SAN Private Van Transport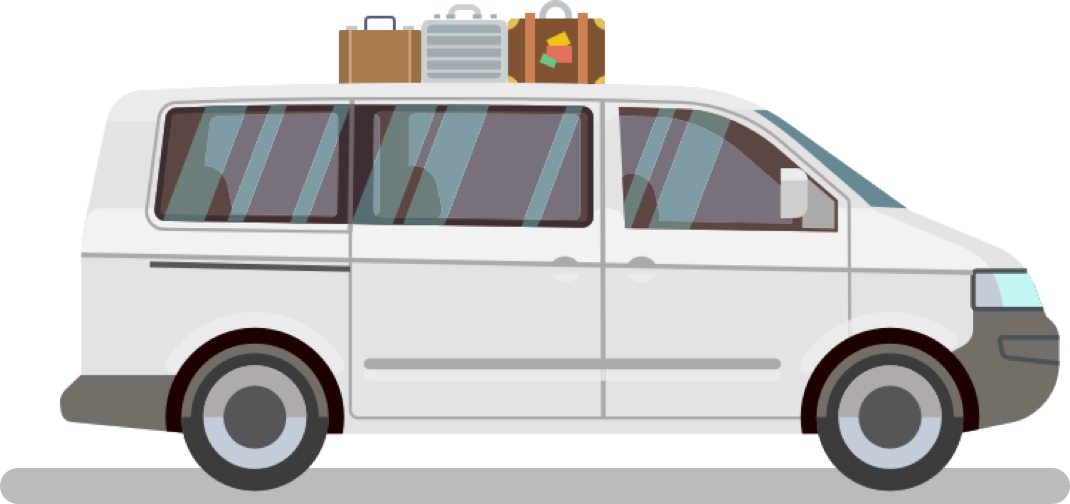 Need transportation to the San Diego Airport for your luggage-heavy family or group? Rather than putting in a customized booking request with a taxi company or ride-sharing service, just give our private van service a try when you need reliable and cheap transportation from or to the SAN Airport. Friendly drivers will take you right to your terminal, so you can make your flight in plenty of time. We recommend making reservations 24 hours prior to your trip, but we can often accommodate same-day bookings on our website. Use our convenient search options to check for private van service availability and discover our cheapest fares.
Other Popular Ride Options
This is the cheapest option and ideal for smaller groups or single travelers. The shuttle makes multiple stops to pick up other riders.
This option is for those looking for non-stop luxury service. Schedule your ride at a set price and avoid the uncertainty of taxis or Uber.