Transportation To Or From JFK Airport JFK
Search & compare JFK transportation options
JFK Private Van Transport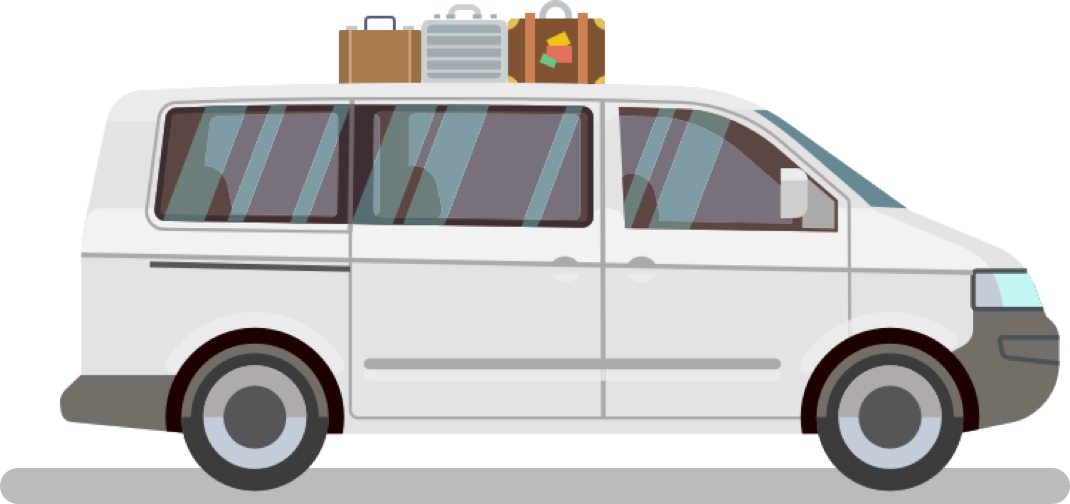 Whether you're in need of a cheap ride to or from the John F. Kennedy Airport, or if you need private van transportation for medium or large groups, we can give you the cheapest rates you'll probably be able to find anywhere else. Not only will you be provided with a low-cost ride, but also with great service all around. Transportation to and from JFK Airport can be provided as well as any events that require that you have a reliable ride. No need to waste money on taxis or Ubers. No need to waste money on taxis or Uber's, because our service is the perfect alternative you need. Just be sure to make your reservations with us at least 24 hours in advance to avoid delays or disappointments. In most cases, we can honor same-day reservations to JFK. To make a quick and easy reservation just go to our website.
Other Popular Ride Options
This is the cheapest option and ideal for smaller groups or single travelers. The shuttle makes multiple stops to pick up other riders.
This option is for those looking for non-stop luxury service. Schedule your ride at a set price and avoid the uncertainty of taxis or Uber.